Selling Your Home Quickly With A Low Budget Is Possible
You are sitting on your couch looking around at your home that you just listed on the market and thinking to yourself, I wish I had a lot of money to do more to this house to make it sell faster. In order to get the most money possible for your home and sell quickly you don't have to spend large amounts of money, in fact you can spend nothing at all.
First step to a fast selling home is cleanliness. Your home will not present at its absolute best with dust, dirt and clutter visible. Wipe down all countertops, shelves, kitchen appliances and any area a potential buyer can see. Decluttering is not the same as cleaning, but it adds a sense of cleanliness. The more clutter you have the less open your home will feel. Potential buyers want to see your tables and countertops without having to move the weekly newspapers you have accumulated and your cookbooks you have scattered out. Cleaning and decluttering does not mean throw away all of your personal belongings, but it does require organization. If you have a lot of stuff you must find storage to open up the rooms in your home. Putting stuff away and cleaning dusty areas will cost you nothing. The cleanest and most organized homes are the ones to sell the fastest.
While a potential buyer is touring your home they are also visualizing living there at the same time. Depersonalizing your home will help them imagine their family in this home not yours. For example, if you have family photos all throughout your home consider replacing them with stylish home décor to make your home feel more like their home not yours. Another way to depersonalize your home is to make sure your walls are a neutral paint color. Not everyone wants a pink bathroom or an orange kitchen. Going neutral may sound boring to you, but it is safe and will not distract your potential buyer.
Staging a home is sometimes recommended, but not always necessary. Rearranging furniture is a way to open your home and is more inviting to potential buyers. If your couch faces the TV in a perfect way, but a person cannot get to the hallway that can cause a problem. Arrange your furniture so when anyone comes to view your home they are able to navigate through without any problems. Remember, they are visualizing living here, and you do not want them thinking it will be uncomfortable. This also goes for outdoor furniture as well. If you have a lot of patio furniture, that could possibly take away from the size of your patio. Instead of having 6 chairs around your table try two to four. Also, don't make that beautiful pool area look smaller than what it is with too much furniture surrounding.
First impressions are usually the most important. When a potential buyer first pulls up to your home the landscaping is their first impression. You do not want your grass to be taller than your fence and pine straw covering your porch. If you have small kids try and remember to pick up their toys that were left out after a long afternoon of playing. The sticks and leaves that have fallen from your trees should be picked up as well. Something else to consider is large trees in your yard, especially if they are leaning towards your house. Some of the buyers may find that as a concern and some may not. Again, it is something to consider.
When you are getting ready for that first job interview you always make sure you look your absolute best, right? Getting your home ready to sell is not any different. The way you present your house can make a huge difference. Always make sure your home is presented with a nice smell as well. Different surveys show baking cookies before a showing is a good way to have a pleasant smell. However, this does not mean go overboard by lighting tons of candles or spraying an entire bottle of air freshener in each room. You also want to remove all pet odor smells. One thing that is for sure is a buyer will not want a home that smells bad so just be sure the aroma inside the home is pleasant.
When shopping for new clothes or even a new car the one thing most people will pay attention to is the detail. While you are getting ready to sell your home and you are questioning if something should be fixed or changed, just do it. For example, fix the loose railing or the small piece of glass that is broken on your window that is hardly noticeable. When you walk into your closet and the rack is a little loose, tighten it. A buyer that is extremely detailed will appreciate it and will also reflect on their offer amount.
These tips are used to help sell your home faster and for the most money possible without having to spend thousands of dollars. Always remember while trying to save the most money a real estate agent can help guide you and make sure to help you through the process the entire way.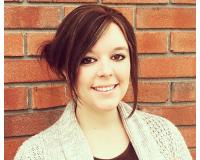 Author:
Amber Barber
Phone:
334-328-1800
Dated:
January 19th 2017
Views:
151
About Amber: ...